About us
We had to save the haversack!
Thrown into the fields after having been emptied of their contents, fortunately sometimes recovered by collectors but often left behind by cyclists who were not very concerned about their fate or rather concentrated on other objectives, it was necessary to reconcile the throwers and the thrown!
Ravito arrived in 2010 to give back its letters of nobility to the haversack. It gives a life-saving service, full of energy... Thanks to Ravito, it continues to live after the race!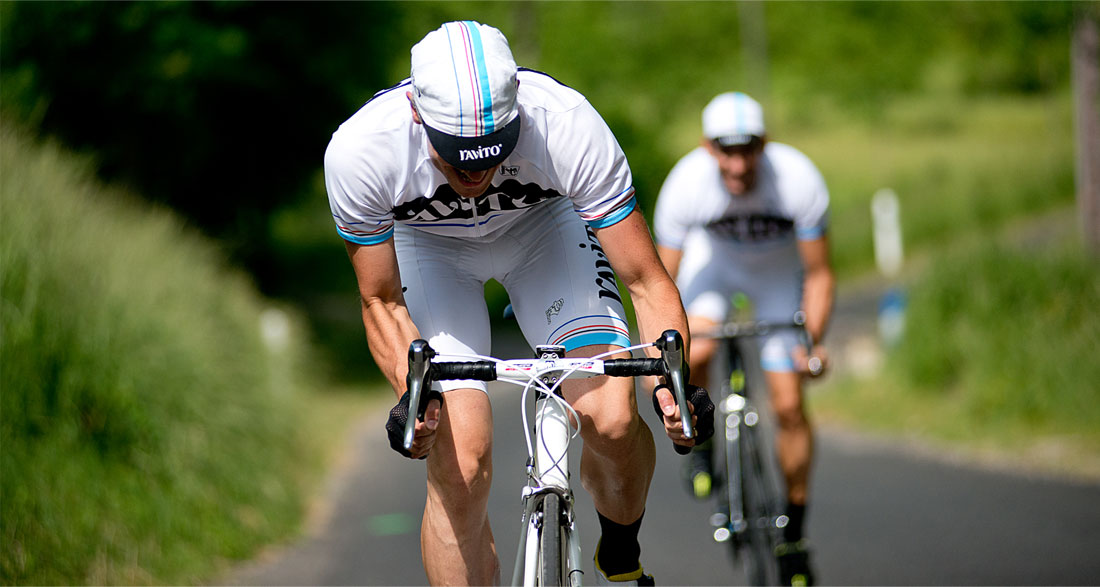 And then Ravito wanted to reconcile the cyclists with their envelopes!
For too long, the little queen's practitioners had been struggling with their jerseys full of blinding colours. Ravito's creators, Céline DAYES and Romuald MARIE, wanted to create outfits that they would wear!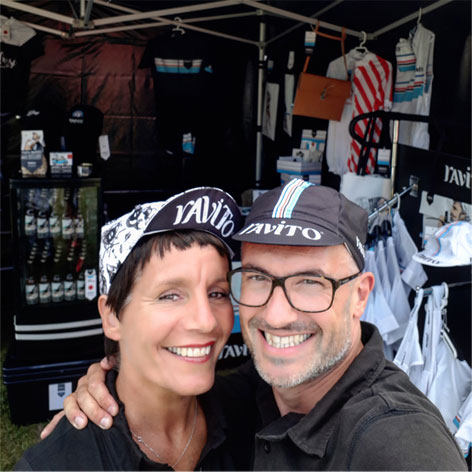 Céline is a designer, graphic designer and above all an illustrator, Romuald is an engineer-designer and above all a cyclist! They imagine Ravito's products. They cultivate these meaningful details, these glimpses into the history of cycling in contemporary, technical-chic and creative products. They are addressing everyone gathered around the passion for cycling, these moments shared before, during and after the effort, whether it is short or long!
Ravito,
the art of cycling !