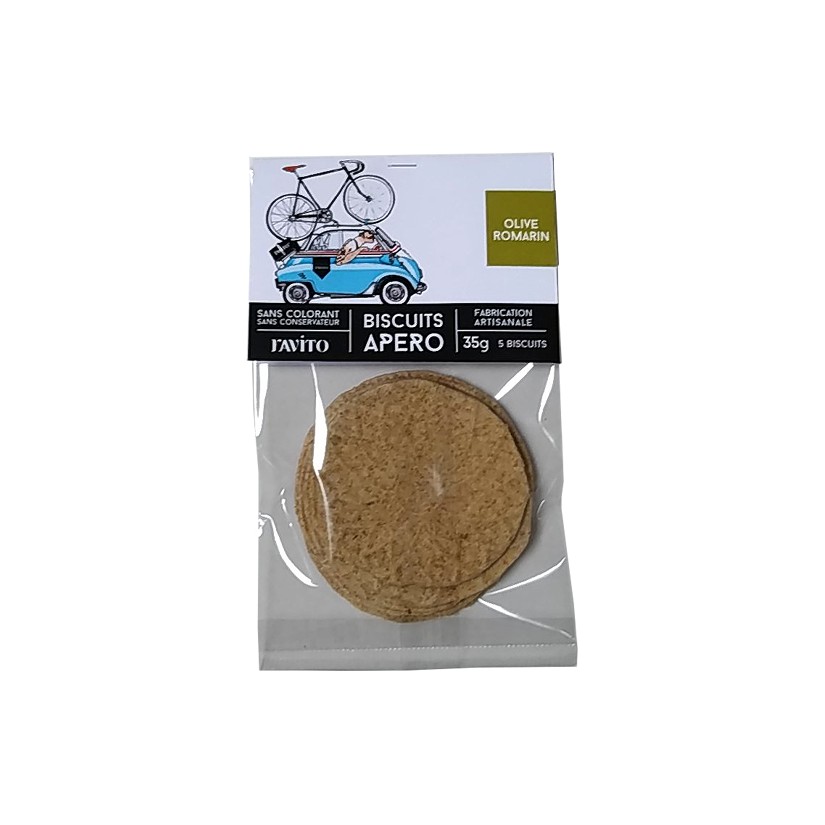  
RAVITO SAVOURY CRACKERS
RAVITO savoury crackers are home made in the Dordogne area of France.  Deliciously light, crisp and without additives or dye, they can be enjoyed guilt free in tandem (get it?!!) with a RAVITO beer, straight from the fridge!
In three flavours; Ginger, Rosemary and Olive, Mild red pepper

This table is a general size guide. Products may vary slightly in size, but do not fear, we can exchange them for free !
HOMME / MEN
GUIDE DES TAILLES DES MAILLOTS
SIZE / TAILLE

TO FIT CHEST SIZE / TOUR DE POITRINE

 
INCHES
CM
XS
36-38
85-91
S
38-40
91-96
M
40-42
96-101
L
42-44
101-105
XL
44-46
105-110
XXL
46-48
110-116
GUIDE DES TAILLES DES CUISSARDS
SIZE / TAILLE

TO FIT WAIST SIZE / TOUR DE CEINTURE

 
INCHES
CM
XS
28-30
74-78
S
30-32
78-81
M
32-34
81-86
L
34-36
86-91
XL
36-38
91-96
XXL
38-40
>96
FEMME / WOMEN
GUIDE DES TAILLES DES MAILLOTS
SIZE / TAILLE

TO FIT CHEST SIZE / TOUR DE POITRINE

 
INCHES
CM
XS
34-36
88-92
S
36-38
92-96
M
38-40
96-100
L
40-42
100-104
XL
42-44
104-108
XXL
46-48
>108
GUIDE DES TAILLES DES CUISSARDS
SIZE / TAILLE

TO FIT WAIST SIZE / TOUR DE CEINTURE

 
INCHES
CM
XS
28-30
74-78
S
30-32
78-81
M
32-34
81-85
L
34-36
85-90
XL
36-38
90-95
XXL
38-40
>95
GUIDE DES TAILLES DE CHAUSSETTES
| UK SIZE | EU SIZE | US SIZE | FOOT LENGTH (MM) |
| --- | --- | --- | --- |
|   |   |   |   |
| 2.5-4.5 | 35-38 | 3.5-6 | <246 mm |
| 5.5-7.5 | 39-42 | 6.5-8.5 | 246-270 mm |
| 9-10.5 | 43-46 | 9-11.5 | >270 mm |